Ancestral Past Life Spiritual Clearings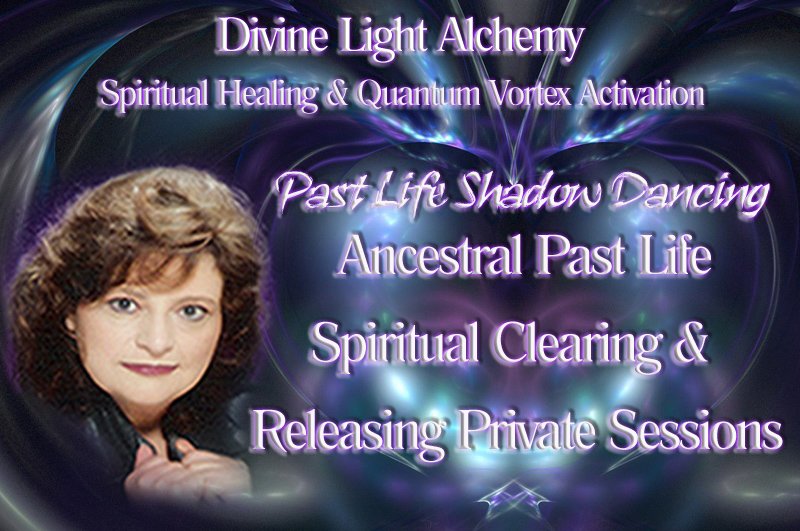 Past Life Ancestral Clearings & Spiritual Healing Are The Heart of All of My Sessions
The Dynamic Alchemy of A Session with Debi Rose
Searching for the quickest & most effective healing & clearing methods to release your past life ancestral soul programs and subconscious patterns?   You have found the right place!
I believe in "Divine Destiny", and that there are no mistakes. I have been spiritually inspired to  offer "Divinely Different" Spiritual clearings & Healing for Years.
It is my passion and desire to facilitate dynamic change for a person's current challenges, by providing everyone amazing transformational sessions.  When it comes to my clients, I never stop asking "What else is possible, I haven't considered?"
Schedule A Divine Light Alchemy Ancestral Past Life Clearing Session Today
The price for this incredible transformational package is only $350.00
Releasing Past Life Ancestral Programs, Beliefs & Contracts is My Speciality!
Our unique blending of ancient vibrational & spiritual healing methods, include all ancestral past life disentanglement, deleting, clearing, peacemaking and a total reintegration and realignment.
The Divine Light Alchemy of modern Matrix Energetics, Quantum Vortex, Theta Healing, along with Advanced Chakra Therapy & Yuen Mastery/Chinese Energetics,  along with the infusion of our Scalar matrix energy, catalyzes rapid clearing of stagnant, depleting energies and recalebrates the subtle energy bodies.
Some compare it to installing a new software system for the soul!
Knowing that researching a person's Akashic Soul Records to identify & quickly release discordant energy patterns, past and present life traumas, subconscious blocks and negative soul programming, which are the root cause of most present life issues and challenges, has the potential to dramatically change all areas of a persons life.
I am always seeking out and learning the most powerful healing systems on this planet and beyond. This is why my Spiritual healings have become a Very Unique Specialized System of "Divine Light Alchemy Transformational Clearings.
What is so unique with a session with Debi Rose?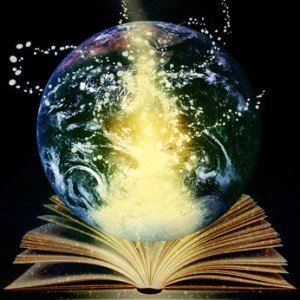 1. My Unique Debi Rose Divine Difference
I do over 9 Healing and Clearing Modalities within our one unique session. They include what I believe and know are the most advanced spiritual, vibrational & multi-dimensional healing techniques, on the planet, each of them extremely incredible and powerful by themselves…
Just imaging, with the synergestic blending of all of them, & the transformational session you will receive!
So, how does it get better that that?
2. I do all healing & clearings from within my "Divine Light Alchemy" Scalar Matrix Pyramid Chamber.
It is the ultimate Quantum Energetic experience.
What else is possible you haven't imagined? 
How does it get any better than that?
4.  The price for this incredible transformational package is only $350.00
How Debi Rose Transformational Sessions Are Performed
All of the sessions are energetic in nature and do not require that we have physical contact during the scheduled appointment time.
All that is required of you is that you get into a comfortable relaxed state with the intention of allowing the work to be done in the most beneficial way.
It does not matter where you live, even if you are half way across the world, since I will be connecting via what quantum physicists call the unified energy field, and petitioning the universal source and the quantum entanglement on your behalf.
I will be in my "Divine Light Alchemy" Matrix Pyramid, during our scheduled call, accessing a very dynamic "Quantum State" and remotely connect to your energy body to perform spiritual scanning, enabling me to perceive discordant energetic blockages, soul contracts, programming and all levels of subconscious patterns established in your past lives. Once discovered, if no other research is required, I proceed to disentangle, delete and clear everything.
I have found that the "One on One" phone session to be preferable to the webinar format, since you receive a more personal individualized healing & clearing without any distractions or interference.
As we talk during our call, I continue to check for energetic weaknesses, often prompted to ask for additional details, to enable us to uncover the root cause of your problem.
Although our phone session is for 30 to 45 minutes, I often tell clients to allow some extra time in the event your issues require additional time. I am committed to you receiving the most beneficial experience.
Please note, my sessions includes ONE phone call only.

I am passionate about facilitating Change in whatever area in your life, and I know if you resonate to working with me, we will shift your reality. This Level of Spiritual Clearing, Releasing and Transmuting enables you to begin choosing from question, which opens up more choices to create more possibility in your life.
How does it get better than that?  What do you want to change in your life?
If you are ready to finally clear and release all of the old baggage, soul programs and patterns that have kept you stuck in a frustrating loop, with my unique "Divine Light Alchemy" Magical Transformational Sessions, I know you can create all of the changes in your life that you desire.

Together let's discover what else is possible!!!
LEGAL DISCLAIMER: Debi Rose Catalano and/or Debi Rose Spiritual Healing (Author/Owner) present the entire contents of this website for educational purposes only. This information is not intended to diagnose or prescribe medical or psychological conditions or to claim to prevent, treat, mitigate or cure such conditions.
In presenting this information, no attempt is being made to provide diagnosis, care, treatment or rehabilitation of individuals, or apply medical, mental health or human development principles to provide diagnosing, treating, operating or prescribing for any human disease, pain, injury, deformity or physical condition. The information contained herein is not intended to replace a one-on-one relationship with a doctor or qualified health care professional.
Any and all of the techniques Debi Rose Catalano address only pertain to the underlying spiritual issues that may affect human well-being.
WE DO NOT OFFER MEDICAL ADVICE, COURSE OF TREATMENT, DIAGNOSIS OR ANY OTHER OPINION on your conditions or treatment options.
SERVICES OR PRODUCTS THAT YOU OBTAIN THROUGH THIS WEB SITE are for information purposes only and not offered as medical or psychological advice, guidance or treatment. Results shared are not typical. You may or may not experience anything from our sessions.
Please consult a medical professional if you are experiencing illness, depression, anxiety, mood swings or any concerns whatsoever. These statements have not been evaluated by the Food and Drug Administration. These products are not intended to diagnose, treat, cure or prevent any disease.
You must be 21 years or older to schedule a session with Debi Rose Catalano.